Some of our recent projects include:

AON Ltd are a multi-national insurance company who needed an update to one of their specialised database systems. Another Dimension also created a novel business-to-business e-commerce system which Aon use for structured transaction communications between broker and underwriter, but with the simplicity and flexibility of user-defined documents. The combination of a highly secure environment and an easy to use web based system gives them access anywhere in the world, opening up trading possibilities which didn't exist for them before.
Wedding Presents Direct We have managed the running and development of the Wedding Presents Direct database since 1997, allowing them full automation of their Wedding List business.
Couples can register on-line, manage their lists and see who has bought what for their future wedding. Guests can view the wedding list on-line and purchase items from it. Gift vouchers can also be bought and redeemed.
In the back office lists are managed, goods are ordered and received, stock is updated and presents are delivered. We incorporated a bar-code system for stock positioning so they always know exactly where items are. Invoices and emails are printed and sent automatically.
All of this automation allows the business to run smoothly on a skeleton staff, saving time and money.
MacGames Ltd We designed and built their database including stock control, ordering, customer tracking, automatic web updating and automatic on-line ordering. HTML code is generated from within the database and the website is uploaded on demand. We have recently completed integrating a secure on-line ordering service to their system. This cuts out the middle layer of order entry to the system (something not addressed by their previous system), and automatically updates the stock, prints the orders, emails the customers upon receipt of the order and again when the goods are dispatched. Streamlining the whole process has helped to make significant savings on their administration costs and has given the staff more time to concentrate on more pro-active marketing.
Rafael Valls Old Master Paintings We have expanded and supported the Rafael Valls in-house system, successfully tackling the complexities of buying and selling Old Master Paintings. We integrated automatic email creation, image collections and billing/crediting Partners in the picture. We have also supported their network of Macintosh computers, taking them through numerous upgrades since 1997.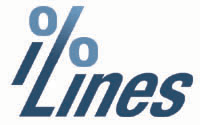 We have recently brought a new insurance risk managment system to market. iLines is a subscription market trading system that is capable of supporting most classes of business. Quote through to placement is handled in a seamless operation. The intuitive user interface makes the system easy to implement and operate.